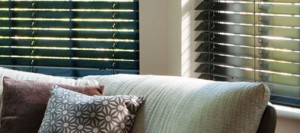 Timberlux Blinds in Sussex
For Timberlux Blinds in Sussex, Burgess Flooring and Blinds in Worthing should be first on your list of local and trusted stockists to contact. We always take great pleasure in introducing our customers to the Timberlux range of exceptional blinds.
Timberlux is a luxurious collection of hand crafted Basswood Venetian blinds that reflects the beauty and elegance of nature. Currently comprising of twelve individual collections, ranging from the understated beauty of the Classic Collection through to the on-trend glamour of the Metallic Collection, Timberlux will complement a vast range of interior trends. The latest collection includes a stunning and diverse range of styles, materials and options:
• Purist; Stains; 65mm
• Deep Grain; Zebrano; Origin
• Mode; Privacy; Fusion
• Santa Fe; Tapes; Final Statement
Each beautiful blind perfectly suits your décor and way of life, without compromising on style or functionality. Combined with a vast choice of accessory options, co-ordinate or contrast with an exciting range of tapes, tassels and valances to express your personality.
Our portfolio of Timberlux Blinds in Sussex are available in a range of slat widths and are perfect for your home or office environment. All our blinds can be supplied with a robust aluminium head rail, a coordinated raise control system and a full fixtures and fittings to ensure easy fitting.