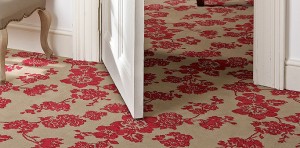 How to Buy Your New Carpet
We know that for most of us there are generally considered to be two ways to buy a new carpet. We can choose to gravitate towards a national chain, such as those found on larger retail parks, or we can choose to work closely with a reputable and local carpet retailer and installer. Some consumers will try the big chains because they imagine that the following will be true:
A. They will be cheaper.
B. They will offer a greater choice.
As a local and reputable supplier and installer of carpets in Worthing, we firmly believe (and know) that neither A or B above is always the case. In fact, at Burgess Flooring we guarantee to beat 99.9% of all carpet quotes. In addition to our competitive pricing and fabulous choice of manufacturers you will also experience an unparalleled level of customer service and attention to detail – that the big chains simply can't match!
The Finer Points of How To Buy
When designing your interior you can explore so many possibilities for your new carpet: plain or patterned, traditional or contemporary, vibrant colours or restful pastels, whatever your requirements the choice is as wide as your imagination. The construction and the texture are both key in your ultimate selection.
Remember however, to think practically as well as creatively: one of the main factors when considering carpet is the amount of foot traffic that will be on the area once laid.
At this point it then makes a great deal of sense to seek out a reliable and trustworthy business who can deliver the level of experience and technical knowledge you require. With reference to the opening paragraphs in this article it is worth keeping in the back of your mind that the lowest ticket price may not be the lowest total price or guarantee of the best job. To help you make the right choice, free samples of our carpets are always available for your inspection. When working out your overall budget or costings consider the items below:
» Fitting
» Underlay
» Gripper
» Door bars
» Moving of furniture
» Disposal of your old carpet
» Levelling of the floor
» Easing of doors