Abingdon Flooring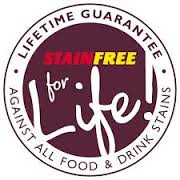 Abingdon Flooring – STAIN FREE Carpets for LIFE
Is there another carpet that looks this good, feels good and stands up to the rigours of family life? In our opinion Abingdon Flooring STAINFREE carpets – for LIFE, deliver the ultimate in outstanding quality and durability.
Burgess Flooring in Sussex is your first call for the very best in quality and value-for-money that Abingdon Flooring delivers. You can contact us to book an estimate TODAY, and we will be delighted to assist you.
Family friendly carpet that is made from 100% bleach cleanable Zylon Polypropylene. Guaranteed against ALL HOUSEHOLD STAINS!
Abingdon Flooring is the UK's largest privately owned manufacturer of quality carpets. They are a British based company with facilities in South Wales, the West Midlands and the North of England.
Call us or book an estimate. For outstanding Stain FREE carpets – for life. At a great price.
Product Overview
Our customers delight at our prices, professionalism and first class Sussex carpets service. We are very competitive, not only with our prices but also with the quality of work we produce, whether this is with our blind fitting, carpeting, flooring or our artificial grass service.
Just click on the links to find out more about our skills and what additional products we offer our Abingdon stain free carpet clients.
[column width="sixteen" place="none" ]Recent Work
[column width="sixteen" place="none" ][recent_pf]